YELAGIRI TOUR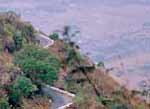 History
Yelagiri is a wonderful hilly terrain which is the home of a number of tribal families. Meandering roads, green valleys and the chill in the air tells the tourists that they have arrived to Yelagiri.
Introduction
One of the most serene hill stations of Tamil Nadu is Yelagiri. Situated amidst the green Western Ghats, a Tour to Yelagiri will surely rejuvenate your spirits and refresh your soul. Nestled amidst acres of greenery and mountains Yelagiri Hill Station is the perfect idyllic location for the tourists to spend their vacation.

Location of Yelagiri:
Nearest Airport to Yelagiri:
Chennai Airport is 220 km away and Bangalore Airport is 160 km away.
Jolarpet Railway Station is 19 km away.
Language: Malayalam
Best Time to Visit: November to February
Std Code: 04179
Altitude: 920m above sea level
The best time to take a tour to Yelagiri is from November to February. The climate of Yelagiri

Attractions
Take a tour to Yelagiri and rejuvenate yourself amidst the fascinating mountains and green valleys of Yelagiri.
The Velavan Temple is dedicated to Lord Murugan which is located in the Hills of Yelagiri. From the temple complex one gets to see the panoramic view of the green valleys of Yelagiri.
Jalagamparai Water Falls:
The Attaru River which passes through the Yelagiri Hills falls from a height of 30 meters. Known for its trekking trails, the Jalagamparai Water Falls is a trekkers dream. Near the waterfall a Murugan Temple is located.
It is an artificial lake covering an area of around 57 square kms and there is fountain at the centre of the Lake which makes Punganur Lake more beautiful.
Chennai Airport is 220 km away and Bangalore Airport is 160 km away.
.
Take a tour to Yelagiri and refresh yourself amidst the beautiful hills of Tamil Nadu