YERKADU
Welcome to the hill resort of Yercaud in Tamil Nadu. The tranquil haven of Yercaud is often referred to as the Ooty of the poor.

TOUR
There is the Yercaud Lake wrapped in the gorgeous greens and the wondrous woods. You may enjoy boating at the Yercaud Lake. The picturesque pool hosts the Summer Festival in the month of May and attracts several tourists then. Sitting close to the Yercaud Lake you can spot the deer and the peacock.OUR SERVICE Yerkadu taxi Service or South india taxi tour operator is the taxi tour operator in south india and Yerkadu.We guide on southindia tour packages,Yerkadu taxi,outstation taxi,south india transport service,airport taxi services,south india package tours,kerala package tours,Pondicherry to Yerkadu taxi,Yerkadu airport to Yerkadu taxi service, Yerkadu to pondicherry taxi service,Yerkadu to Yerkadu taxi service,Yerkadu package tours and south india tours

Close to the Yercaud lake is another attraction of Anna Park. The swings and the slides at the Anna Park are ideal for the kids.

Then there are the wondrous waterfalls of Killiyur. The falls are indeed refreshing when they fall from a height of 300 feet. While in Yercaud you may visit the Shervaoyan temple in the Shervaoyan Hills. The temple plays venue to an Annual Festival hosted by the tribes.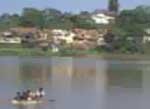 The hill resort of Yercaud has its own vintage points. There is the lady's seat that offers wondrous vistas of the gorgeous ghats and the trees. At dark you must watch out for the view of the lit Salem that resembles the twinkling stars. The other vintage points at Yercaud are the Gent's Seat, the retreat and the Pagoda Point.

The Grange, Bear's Cave, Montfort school are amongst the other places worth visiting in Yercaud.

BEST TIME TO VISIT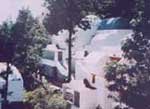 Yercaud experiences salubrious climate and is pleasant to be visited any time of the year.

LOCATION

The hill resort of Yercaud lies in the Shervaoyan Hills and is thirty-three km from Salem in the southern Indian state of Tamil Nadu

HOW TO REACH

BY AIR - The airport at Tiruchirapalli is the nearest to Yercaud. Though the other options are the airports at Coimbatore and Bangalore.

BY ROAD - The closest railway stations are those of the Salem junction and the Salem town. Salem is in turn linked with Cochin, Erode, Trivandrum and Mangalore.

BY RAIL - You may even opt for the Yercaud Express that directly offers link with Chennai. Frequent bus services and taxi services link Yercaud with Salem that is thirty km away. Other important places linked with Yercaud are Madras, Yerkadu, Madurai, Chennai, Bangalore and Coimbatore.